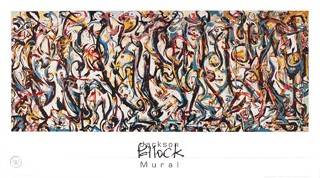 Many of us accumulate various valuable objects throughout our lives, like homes, cars, jewelry, antiques, and art. Appraisers help individuals and organizations determine the value of these objects, which can be useful for many different purposes, like insurance, potential sales, and donations. Certified appraisers go through industry-regulated coursework and accreditation that gives their opinions on value a level of authority that insurance companies recognize, auction houses, galleries, and institutions. Becoming an appraiser is an involved process but a worthwhile one.
My Fine Art Appraising Journey
I remember the exact moment I fell in love with art. I was 16, and we were on a family trip to New York to visit colleges. I had every intention of pursuing political science at the time, as I dreamt of becoming a political speechwriter. But, life had other plans. My mother is one of those people that insists on going to museums every vacation, so there we were at MoMA —me thinking art is boring and wondering why we needed to spend hours shuffling around looking at stuff hanging on walls. And then I saw Francis Bacon's Painting.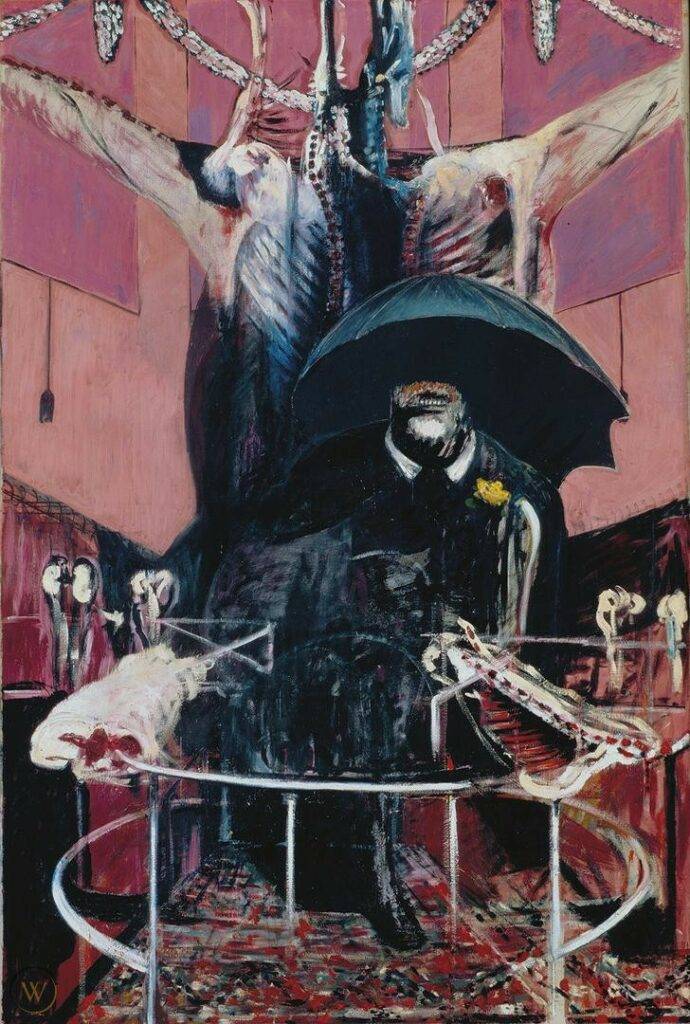 Painted in the aftermath of WWII, the image has a visceral, disturbing quality to it, as a corpse-like figure is shrouded beneath an umbrella, a crucified carcass looming behind. I instantly felt something —I was fascinated, repulsed, and intrigued. I had known art could be beautiful; I had known art could be historically interesting. But I hadn't known art could do this. The following semester I enrolled in an art history survey course, and, as they say—the rest is history.
Over the next dozen years, I would complete three degrees in the field (a BFA in studio art, MA in Art History, and MFA in Photography) and work in various fine art museums across the country. While I cringe every time I hear someone say "passion," my feelings towards art do equate much to something like passion. I carried this deep love of art across the country last year, relocating from Austin, Texas, to Seattle, Washington. During the pandemic, I was forced to re-evaluate my relationship with art and museums. I knew I wanted to continue working directly with art, artists, and collectors, but I could not see how museums would be part of that path moving forward, as their future seemed in jeopardy.
In my years working as a museum registrar and later as a curator, I worked with dozens of appraisers and dealt with probably hundreds of appraisals. This experience, coupled with my own interest in the fine art market and economies of conspicuous consumption, I decided to forge a new path as a fine art appraiser.
Options for Becoming an Appraiser
There are many different avenues available for becoming a certified fine art appraiser, but there are three main accrediting organizations for those hoping to do fine art and personal property appraising: The Appraisers Association of America (AAA), the International Society of Appraisers (ISA) and the American Society of Appraisers (ASA). All three require an application that asks for your background and professional references. Once approved, you must complete the coursework related to ethics, Uniform Standards of Professional Appraisal Practice (USPAP), and any specializations.
The main difference between these three paths lies in how a person becomes an accredited member and the different tiers of membership offered to certified appraisers. I chose to complete my accreditation through the International Society of Appraisers because they have a pathway for those that already have a background within their chosen specialty to bypass some of the accreditation coursework requirements. As I have already worked in museums and hold two graduate degrees, this path appealed to me so I could move forward with the process quickly. The three aforementioned appraising bodies also offer membership bridging, allowing you to gain accreditation from one organization and become a member of a different sister organization.
Why Accreditation Matters
Most major insurance companies, auction houses, and institutions require that certified appraisers perform all determinations of value. This is to protect everyone involved since appraisers give informed opinions that are backed by their personal knowledge and experience, as well as being justified through thorough research. If you are ever seeking to find out what an object might be worth or even identify the history of an object you might know nothing about, an appraiser can help you out. They can also assist with determining how much insurance you should carry to cover the property you own and help you demonstrate value for donations and gifts. If you are ever in need of a personal property appraiser, I suggest you visit the website of one of the aforementioned appraisal organizations.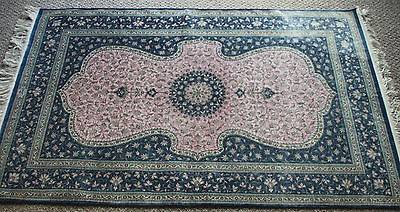 The Accreditation Process
I was approved as a Member of ISA in January of this year and started their Core Course in Appraisal Studies. Normally taught in person, they have shifted the course to a virtual format to accommodate the pandemic. Once started, you are given six months to complete the course, which involves reading roughly 500 pages from the associated textbook, listening to 25 hour-long lecture sessions, and completing a quiz after you have finished each section.
If you feel tired just reading this, you can understand how I have felt these past few months. I cram my coursework into my weeks however I can. Often, that means reading in the evenings after dinner or taking entire days out of my schedule to work on it solely. Once I have completed the course, I must take an exam that entails producing sample appraisals and demonstrating the knowledge I have learned over these months. After passing the exam, I have three years to complete 700 hours of demonstrable hands-on appraising experience. Typically, I would also be required to take coursework related to my appraising specialty, but as I already have an extensive background within fine art, I will most likely bypass this requirement.
I will be approaching established local appraisers in the Seattle area in the coming months in the hopes of finding a mentor through this process. Thus far, it has been an enjoyable—albeit tiring—process. Learning the minutiae of the field has been surprisingly interesting, especially when paired with the fine art market research I have been doing on the side. Many of the organizations offer different specialty courses; for example, ISA offers an Antiques, Furnishings, and Decorative Arts course.
During this process, I often find myself thinking about the first appraisal report I saw—documentation regarding a Jackson Pollock painting owned by the University of Iowa's Stanley Museum of Art. I remember flipping through the pages, engrossed in learning about the provenance (history) of the painting and how the appraiser determined its value. Appraisal reports have this way of connecting art to life and history that I find poetic. These reports often explain the history of the item, tracing a web of individuals all connected by this one piece of art. I find beauty in these connections, as they reveal one of the most powerful aspects of art: its ability to enrapture and connect us all. While I may play a small role in tracing these histories through appraising, I find value in the journey and am rewarded by protecting these histories along the way.
---
Megan Shepherd is a curator, freelance writer, and artist. She has worked in fine art museums for a decade and holds two master's degrees in the field. When she takes a break from art, she enjoys science-fiction books, antiquing, backpacking, and eating her weight in Dim Sum.